Frequently Asked Questions
Traditionally we think of BOTOX® as a cosmetic treatment to address wrinkles, but science has found BOTOX® (Clostridium botulinum) in fact has many other beneficial clinical uses for patients because it can treat certain conditions by temporarily relaxing muscles that may be causing or exacerbating pain.
Therapeutic BOTOX® has been a recognized and approved treatment for migraines, tension-related headaches and oral-facial pain symptoms by the FDA and Health Canada for some time.
Given dentists spend years educating themselves on the anatomy associated with your bite, facial muscles and jaw, BOTOX® is being increasingly used in practices like ours to assist patients find relief from oral-facial pain and associated headaches or migraines.
Therapeutic BOTOX® is one of many management options available to individuals with chronic headaches, migraines or oral-facial pain. When other treatment options have proved unsuccessful or if you do not easily tolerate medications, Therapeutic BOTOX® therapy might be a good alternative.
By relaxing the muscles in your face, head, jaw and even shoulders, we may be able to relax the muscles enough to provide you with considerable relief of pain and discomfort.
The first step is a consultation with Dr.Walters and his team to obtain your health history, clinical photographs and to establish a treatment plan for your specific case.
Dr. Barton Walters
With over 25 years in practice, Dr. Walters is pleased to bring alternative therapies to his patients looking for pain relief from tension-type headaches and migraines, soreness from clenching and grinding, and associated oral-facial muscular pain.
He is an active member of the Canadian Dental Association, the Ontario Dental Association, the Ottawa Dental Society and has completed hundreds of hours of training with the Las Vegas institute and the Pacific Training Institute for Facial Aesthetics; an Institute dedicated to training in Therapeutic BOTOX® therapy.
Dr. Walters has invested his time to ensuring his patients have access to as many therapies as possible. He believes
if you feel better, you live better.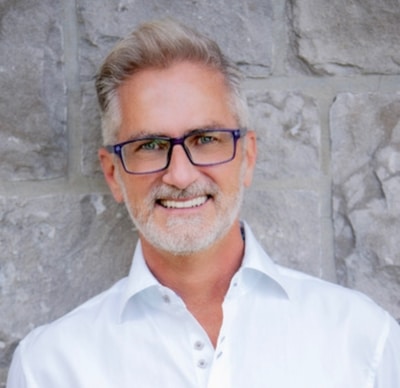 "Feel Better, Live Better"
Book a consultation with us today to find out if Therapeutic BOTOX® is right for you.
Clinically Speaking
We want to assist you with pain management and we know that Therapeutic BOTOX® can be very effective in treating:
Muscular pain from grinding and clenching
Migraines, Headaches or
Oral-facial pain?
Book a consultation with us today
to find out if Therapeutic BOTOX®
is right for you.
Important Safety Information
Amber Tysick
October 13, 2023
This dentist office is honestly amazing! I'm pretty anxious when it comes to dentist appointments but every single staff member here did everything possible to work with my anxiety and make it a super comfortable experience. Everyone was so kind! The dentist really listened to my concerns and requests and made sure the treatment plan suited me. I definitely recommend coming here!
Emma Raistrick
May 12, 2023
I have been a long term patient of Dr.Walters. His staff always provides exceptional care and environment. He created a snore appliance for me and it has dramatically helped my sleep. Love this office and the staff
Christopher A
April 20, 2023
Could not say enough good things about this dentist! The staff is top notch and just really kind all around. The dentist did a great job of explaining my teeth to me and broke down options for improving them, but he never made me feel bad about my smile at all. Would definitely recommend!
gussan alherwi
April 2, 2023
Dr. Andrew, the best dentist ever! Staff are very friendly and professional and treat you like a VIP😉
William Wahab
February 24, 2022
My 1st visit to Metropolitan and I was very impressed. The front desk staff were very friendly and helpful. The office itself is modern and they use newer technology such as iPads and digital imaging. The assistant was really friendly and walked me through what xrays and the images were required. Dr. Kaplan came in and was really professional and friendly, inquired about not only my dental health but other areas which I found very refreshing. He performed the exam, explaining what he was doing, what he was looking for and what he found. He walked me through what needed to be done and brought me to the front desk where his front desk staff setup follow up appointments. All in all, a great experience...
Jenn Brownrigg
October 29, 2021
I'm a nervous dental patient, but since switching to Metropolitan, I've been more at ease. My kids and I are all patients, and we've been very happy with our care.
I had a wonderful experience with all of the very friendly reception and phone staff, the hygienist Courtney, the dental assistant Jen and with Dr. Kaplan. I've had some poor experiences with dentistry in the past, so I was up front with them about my anxiety and my needs... They all very kindly and gently helped me get through all experiences. I really appreciate everything they did to make me feel comfortable and welcome from the very first time I spoke with them on the phone, until I finished my fillings and cleanings. A superb bunch of people!
Jennifer Mercier
September 24, 2020
Bringing hope back to the dental experience
Always great service, would highly recommend. And great job with extra safety precautions during these times.
This place is awesome they are very professional affordable and take good care of the patients I found out about this place through a family member and now I wouldn't go back to my old dentist if she payed me 👍😎👍